Whether treating a toddler in an emergency or supporting a teen through chemotherapy treatments, we are dedicated to the care of each patient. It's through teamwork at every level of Children's Healthcare of Atlanta and with you, the family, that we are able to achieve excellence in pediatric care. Children's is the pediatric physician teaching site for Emory University School of Medicine and Morehouse School of Medicine.
Mission: To make kids better today and healthier tomorrow
Vision: Best care … healthier kids
Values
Care about people
Passionate about kids
Dedicated to better
Digestive Health Care, also known as GI Care for Kids. We consist of board certified pediatric gastroenterologists (GI doctors for kids) specializing in gastrointestinal care for children. This includes problems with the esophagus, stomach, intestines, liver, and pancreas or problems with a child's growth or digestive system.
---
The NASPGHAN Foundation has a single goal: to improve the treatment and management of gastrointestinal, hepatobiliary, pancreatic and nutritional disorders in children. Through our work, we provide information and resources to parents, patients, and medical professionals dealing with these disorders.
The NASPGHAN Foundation was founded by the North American Society for Pediatric Gastrenterology, Hepatology and Nutrition (NASPGHAN), a professional society of more than 1400 pediatric gastroenterologists, to promote awareness and research of pediatric digestive and nutritional disorders
---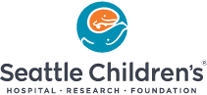 The Gastroenterologist Department at Seattle Children's Hospital main objectives and services…